Wednesday July 10th & Thursday July 11th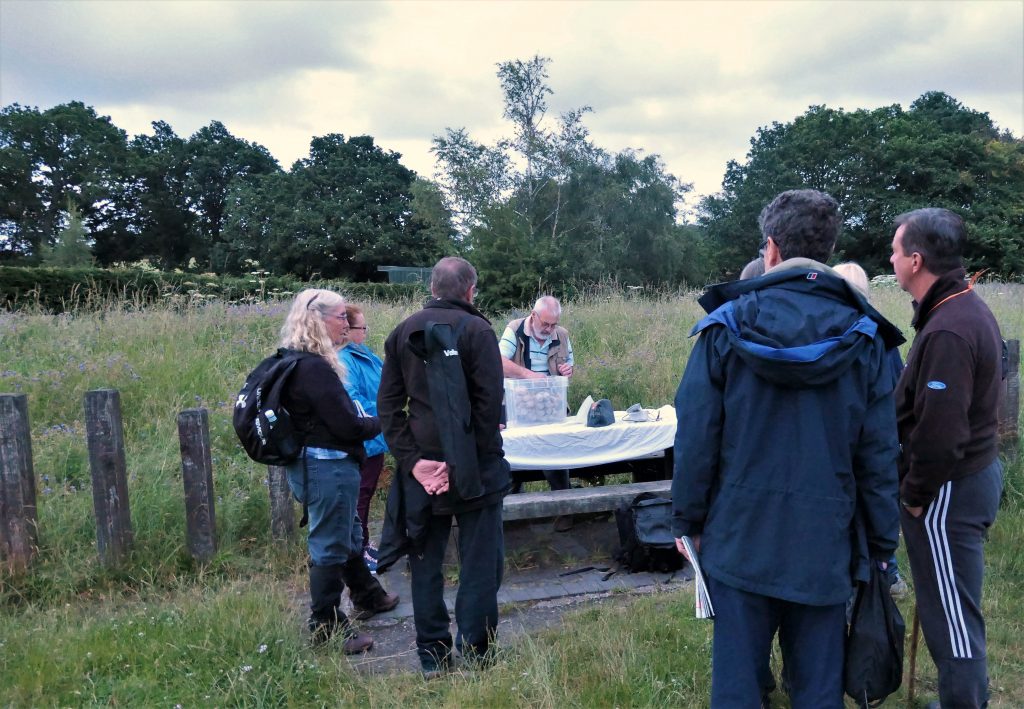 This field visit is an exception to our usual plans. Not only will we be meeting at a later time, this is to be a two meeting event, with an indoor meeting the following day. The meeting point is Cote Lane, south of Thurgoland (Grid reference SE 291 003).
Our field visit to the TPT near Thurgoland led by Doug Brown and Jill Hayler started with setting up some moth traps; it was getting a little dark for identifying plants but we managed to spot two bat species, common pipestrelle and noctule; and then counted 43 glowworms along the trail.
This was a couple of very interesting and intense meetings for both the 10th and 11th. The glowworm count was over 40; while the moths traps had an array of different species.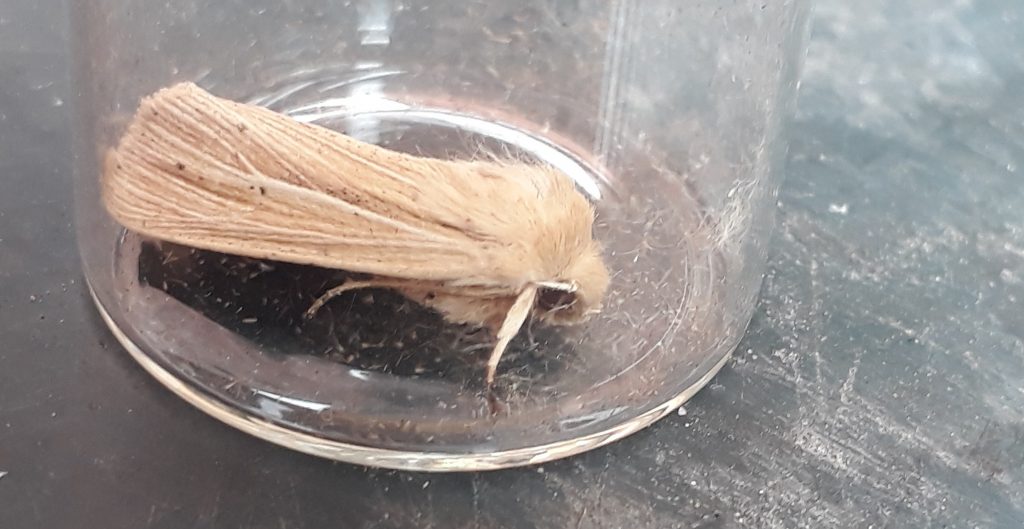 The moths recorded were:
GEOMETRIDAE: Riband Wave, Northern Spinach, July Highflyer and Peppered Moth
SPHINGDAE: Elephant Hawkmoth
ARCTIDAE: Buff Ermine and Cinnabar
NOCTUIDAE: Heart and Dart,Large Yellow Underwing, Double Square- Spot, Common Wainscot, Dark Arches, Uncertain, Silver Y and Beauitiful Golden Y
MICRO MOTH: Small Magpie