Whitwell Moor, near Stocksbridge, is an area of former Grouse Moorland with heather and grassland areas and a beech plantation at its southern end. Eleven of us, led by Doug Brown and Chris Tomson, visited Whitwell Moor on the morning of Tuesday 3rd October. We gathered in the rain at the western end of Long Lane.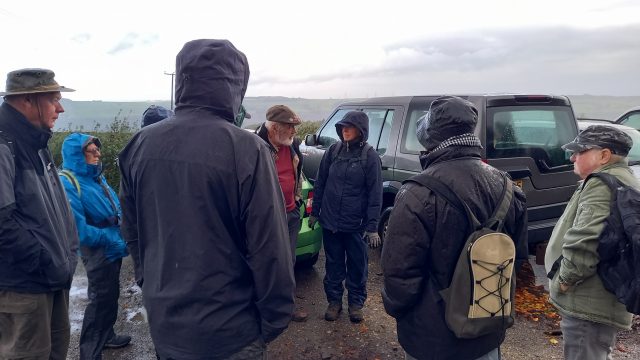 There's a plantation at one end of the moor, and owing to the weather we first went there, finding Russula, Bolete, and Amanita species. Porcelain fungi being one of the prize species.
As the weather improved we headed towards the open moorland around the trig point where the terrain is acid grassland. We thought that this area might be good for waxcap species but we found other species.
The party then headed back along the ridge, looking at an ancient stone wall a site that made millstones in the plantation.
The moor is part of the Broomhead Estate and is no longer managed for grouse shooting. We were keen to have to see any changes due to the natural progression of the moor since management was withdrawn.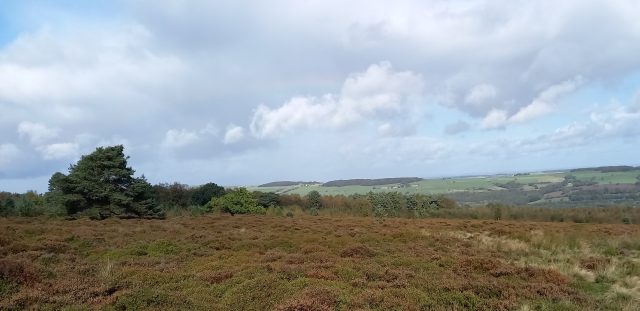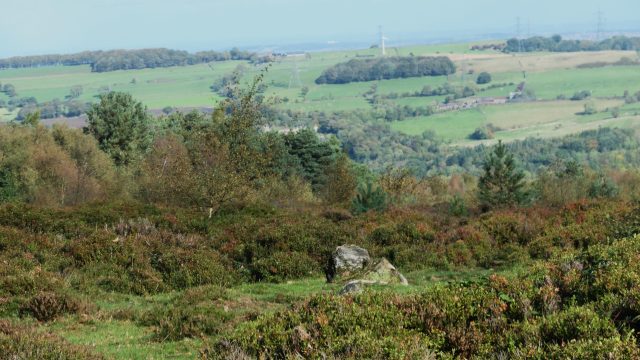 The moor was no longer a mosaic of new and old heather. Scrub and some trees had taken hold; Birch and Bracken were spreading. Rewilding?

Finally better weather brought out butterflies including Red Admiral.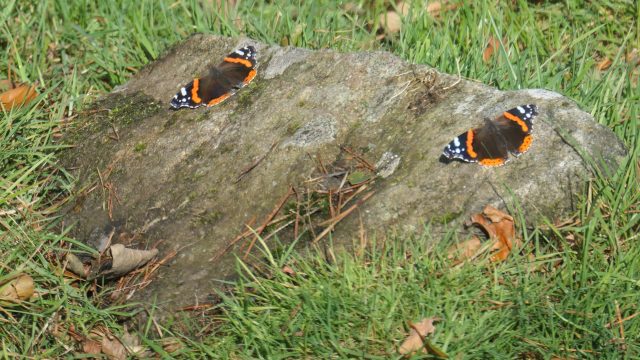 Well worth visiting again!