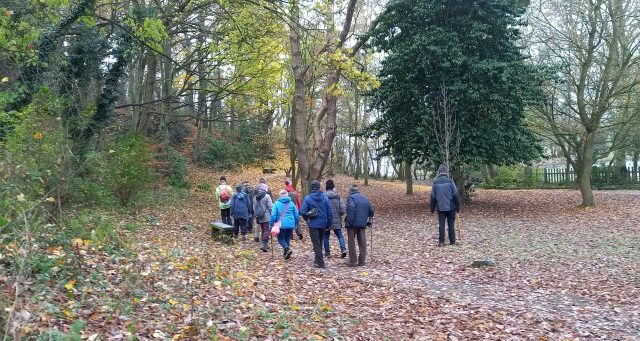 We had a great frosty time on Saturday 10th December viewing the birds in the open water left free of ice on Elsecar reservoir with more Great Crested Grebes than usual. And a Water Rail spotted briefly coming out on the ice.
We started by going into the woods near Elsecar Heritage Centre to immediately hear and see a Great Spotted Woodpecker.
Spotting the remaining fungi as well: including Oyster mushroom(Pleuratu ostreatus), Sulphur Tuft(Hypholoma fasciculare) and Willow Bracket(Phellinus igniarius).
Then retiring to the Milton Arms or the Teepot Cafe.