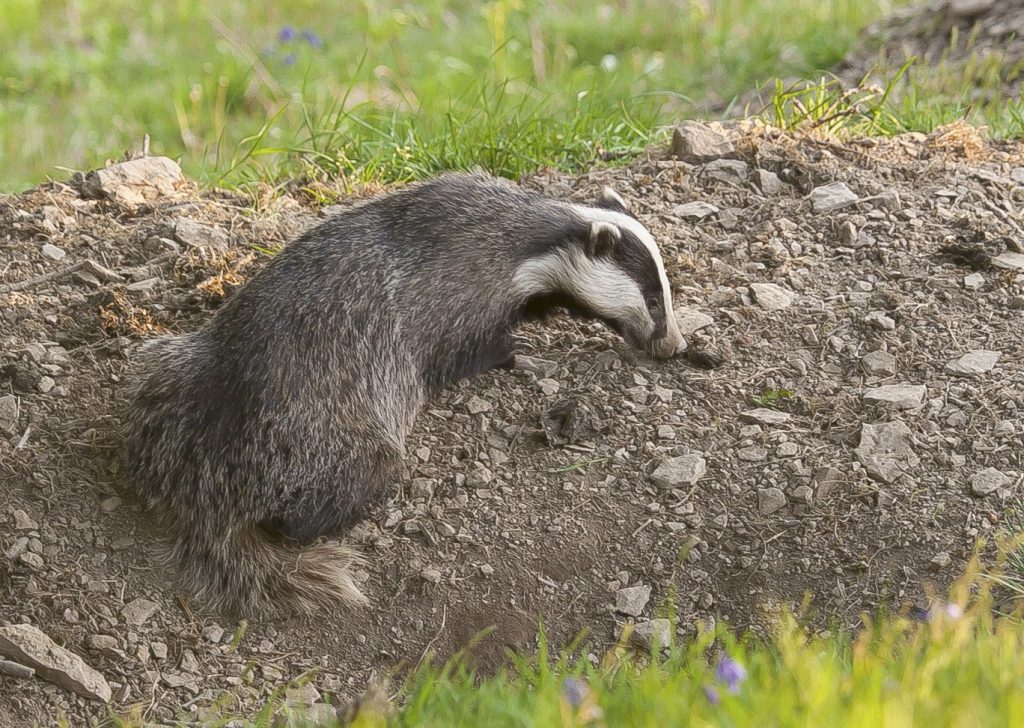 From Ron. Since we have a bit more freedom now from our lockdown I have started visiting 'my' Badgers again, the first time this year.

From Doug. A couple of things to report from South Yorkshire Buildings in Silkstone Common.

We have been seeing Large Red Damselflies in the back yard where we have a small pond; we could not find any evidence that they had emerged from the pond until Friday when we found an exuvia.

A neighbour told me that he had rescued a Grass Snake from a cat. He returned the snake to the gardens where it apparently was none the worst for its encounter!

From Colin and Linda. Our Barn Owls are leaving the nest box earlier and earlier. On May 21st they returned to the nest box seven times with a rodent in 90 minutes! We read that modern boxes have a raised entrance to prevent chicks falling out. Unfortunately our old box does not have this feature. We are trying not to worry!

Moths. Colin's birthday moth trap was finally premièred. At 2 am we had to switch it off because of rain. Nevertheless we still had a male Poplar Hawk moth, a Brown Silverline, a Common Swift and a yet unidentified individual.

Pete Wall has a moth trap in Ardsley and has sent us these images.
Small Magpie Moth and Garden Carpet he thought but 'there are about 200 that all look the same to me or at least all equally dissimilar'! However Kent and Doug say that Pete's ids were right.
Pete also had the wasp beetle Clytus arietus.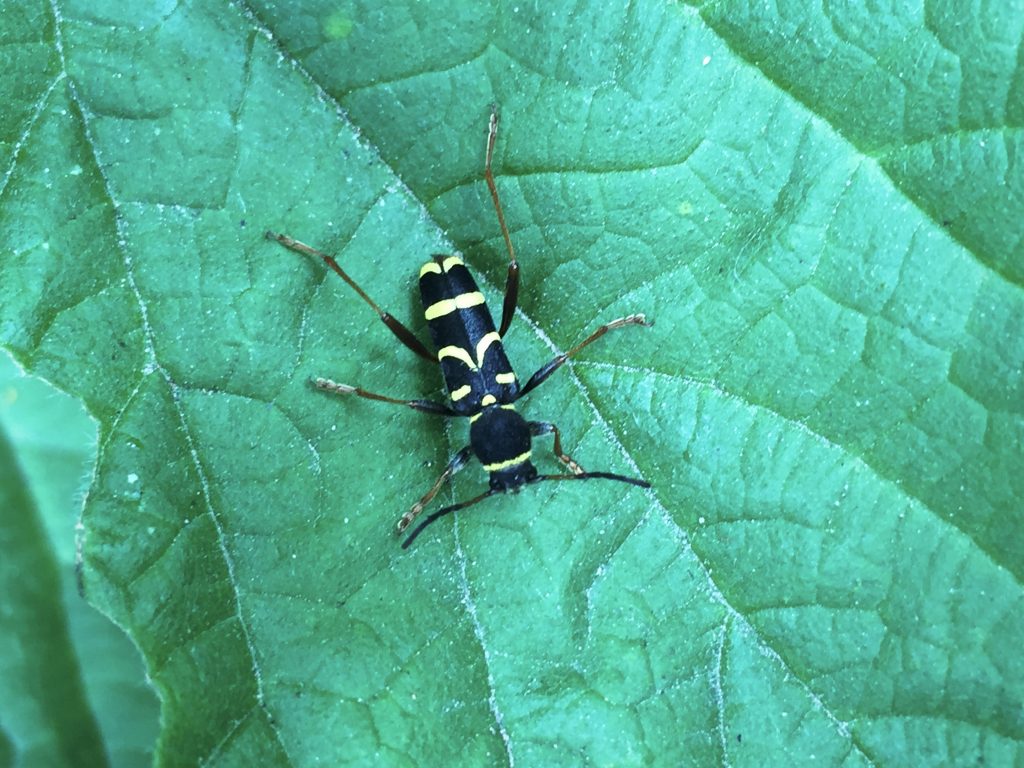 Kent also found evidence of a Sparrowhawk in his garden. It must have been disturbed!

From Arthur and Pat. Not a great deal this week! We had a stroll through the Dearne Valley woods and on the way near Rotherham road we did find a clump of Common Mallow – I think it's the first time we've seen it in this area. It was heavily infected with Mallow or Hollyhock Rust galls.
From Alwyn. I went for a short walk locally, denied me for months. I went to Cross Lane between Penistone and Thurlstone, where I'd seen the Bradenfelda aberration of the Wall Brown butterfly.
I was out for almost an hour, in the breezy air, warm sunshine. I saw three Wall Browns, nine+ Small Whites, an Orange Tip, a Small Tortoiseshell and a Peacock butterfly. Overhead were eight or nine Swallows and in the field four or five Lapwings. What Joy to be out and about again, at last! Here are two Wall Brown images:
Hedgehogs … On Thursday 21 May, about 10.15pm, I watched SIX Hedgehogs feeding together in my very small garden. They were jostling for position to get closer to the food that I put out nightly; no social distancing there! Normally, I'm only seeing three at a time but I have always suspected more – lots of Hedgehog poo continues to litter my garden! The best count I've ever had!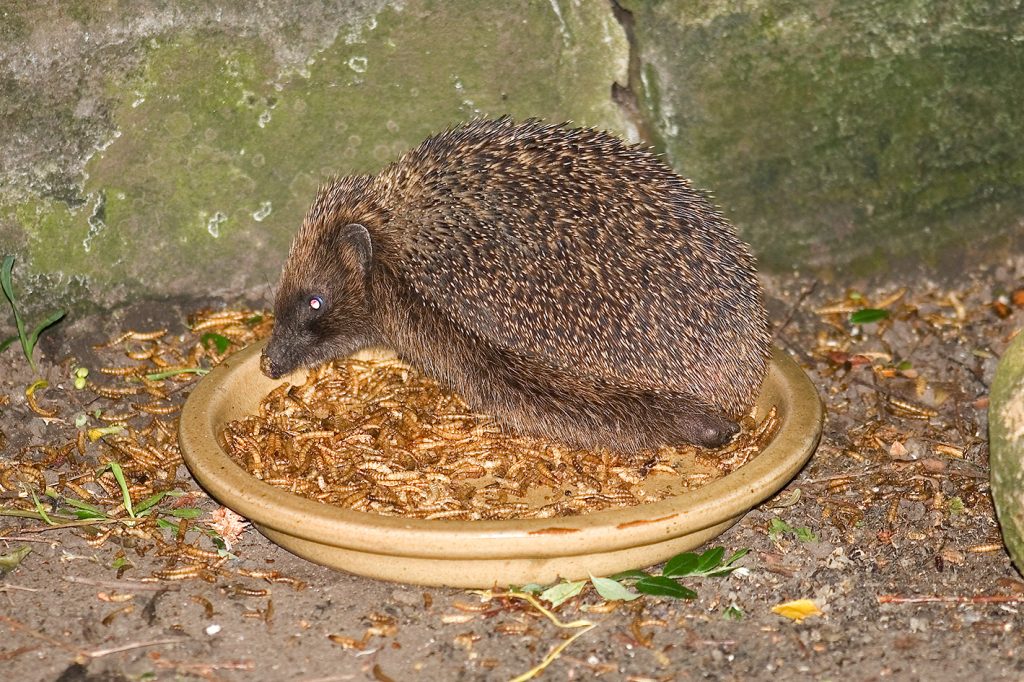 Varying sizes but too early for young Hoglets just yet – varying ages, perhaps? May is the courting and mating month. Babies are then born in June and remain in the nest. In July, mother and babies leave the nest together. In August, the Hoglets become independent. Something to look forward to in the coming months. Amazed and thrilled!

From Stuart. Lynn and I have continued our daily walks near Penistone but we have nothing new to report, that does not mean to say it has not been interesting – because it has – and you would have to have a heart of stone if the song of a Blackcap hiding deep in brambles or a Swift screeching overhead did not bring a smile to your face.

With changes to lockdown, I have been allowed to go out fishing and fortuitously I have access to some lovely stretches of the River Don around Penistone, with as a bonus, a jewel of a bird, the wonderful Kingfisher.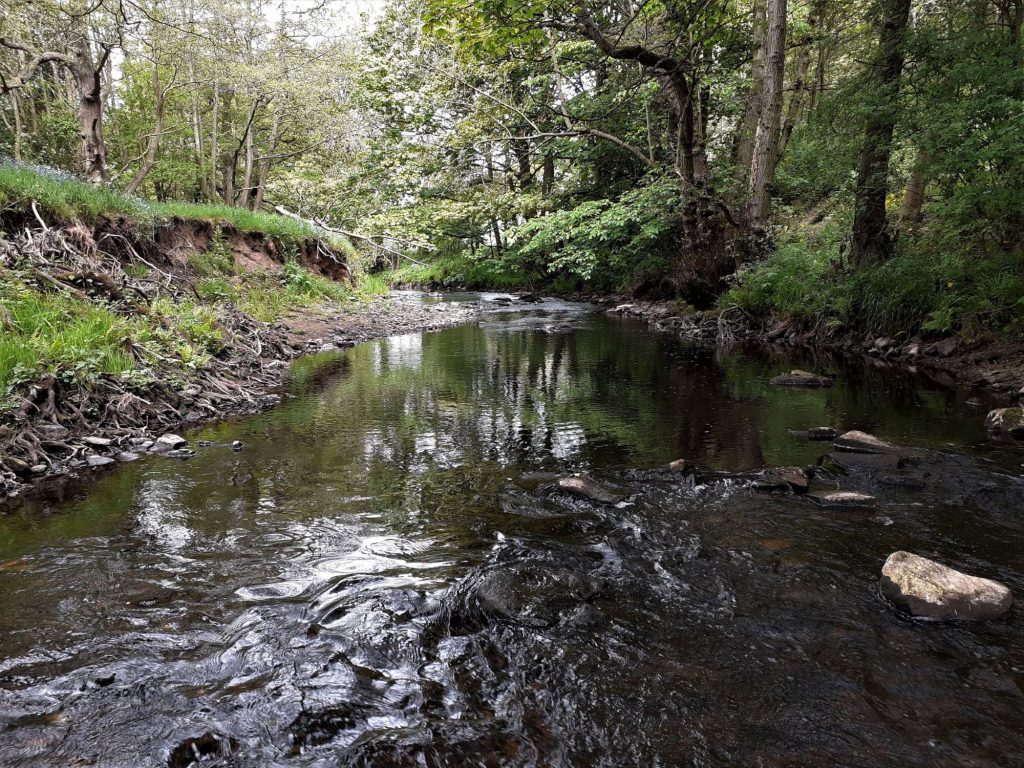 This also gives me the opportunity to start recording some of my favourite insects: namely mayflies, stoneflies and caddisflies. So in this past week I have recorded the following mayfly species (at the adult stage) within the Penistone area; Baetis rhodani, Baetis muticus, Paraleptophlebia submarginata and Rhithrogena semicolorata .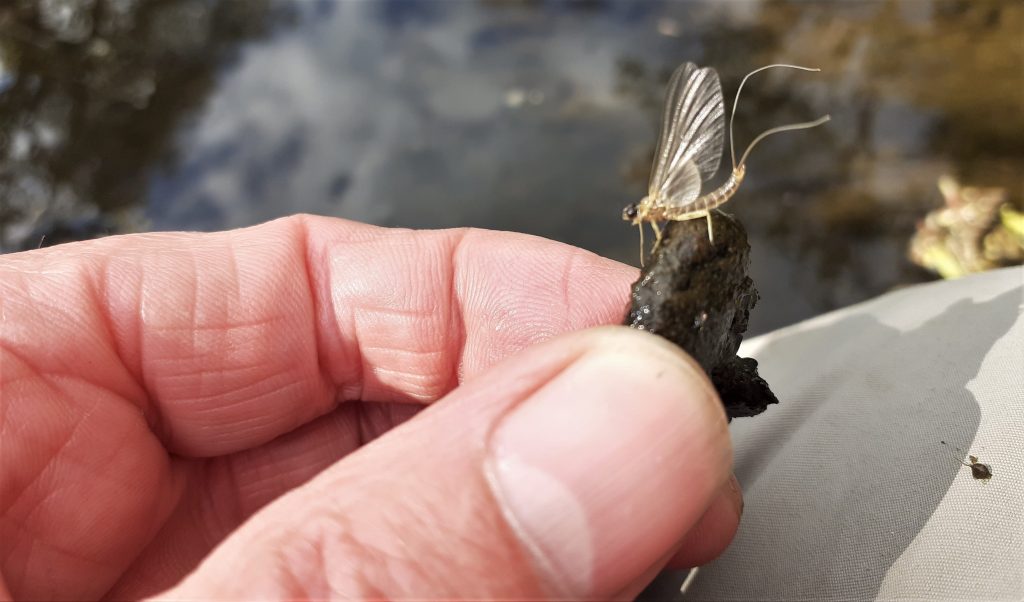 Please note that the photo is of the insect sat on a small stone that I have picked up. You NEVER pick mayflies up by the wings even though it looks the obvious choice. If you do you may as well just kill it because the wings are that delicate they will be damaged at a microscopic level and are then unable to complete their lifecycle.

I will keep recording on the river and see what else turns up over the coming weeks as many species have short flight periods and as one species fades another will start to peak.

From Pete Wall. I would like to thank everybody who voted for Willow Tit in the Yorkshire Wildlife Trust online "Wildlife World Cup of Yorkshire" We won, Yaaay! -bringing a bit more awareness of Willow Tits and Barnsley Wildlife in general!!

We have also secured some more funding for YWT volunteers to work on the current and possibly more Yorkshire Water sites in Barnsley. I'm looking at YWS Wombwell and Cheesebottom on the Don as potential new ones. It's great that the Yorkshire Water sites are turning up some good records! Thanks everyone, that really helps!

Yorkshire Wildlife Trust are also doing a garden 'Bioblitz'. I thought Barnsley Nats and Biodiversity people would like to participate. Apart from showing what great wildlife we have I would like to demonstrate how enthusiastic Barnsley folk are to the rest of the Yorkshire Wildlife Trust! Also it would be great if some of our experts would offer their services to help ID? It's on Saturday and Sunday 20th – 21st June.
"We're on a mission to discover how many different wildlife species we can collectively record in Yorkshire, in 24 hours! We're challenging folk in every corner of Yorkshire to look for and record what they can see from their own doorsteps. Whether that's looking and listening out of a window, peering into and under pots and window boxes, exploring the nooks and crannies of a terraced yard, or scouring a leafy garden – we want to know what you see and where you see it!"