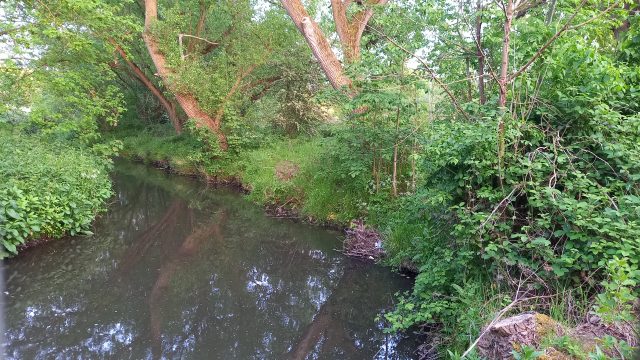 Our field visit on Wednesday 24 May was to Netherwood Country Park and Nature Reserve, at the side of the river Dove, between Wombwell and Darfield.
As well as the river and large ponds, there are open grassy areas, scrub and a bit of woodland. Not much in flower yet but it was good to identify what was there, as well as other wildlife.

We managed 13 birds including Chiffchaff, Blackcap and Willow Warbler. The young of the Greylag and Canada geese were a delight!

Our nine insect species included Red & Black Froghopper, the Soldier beetle: Cantharis rustica, Redheaded Cardinal beetle, and 7 spot and 14 spot ladybirds as well as Early bumblebee, Red tail bumblebee and Common carder bee.

Of particular interest were the Oak Current Gall, the gall wasp of which creates oak spangle galls in a later stage; and a spiral gall on some fantastic Black Poplar trees.