From Andy. Hope you all are keeping safe and well. I wanted to let you know about my 'little garden pond' that is just coming to life. It is a small sandbox that used to belong to my grandson in which I have created the pond.

Observations over last month: I have seen a damsel fly nymph resting on the bottom. This was confirmed by Pam at the British Dragonfly Society as a Large Red Damselfly larva, although she stated that they don't start to colour up till they emerge from larval case. It scores a 10 in Pond Health so I must be doing something right.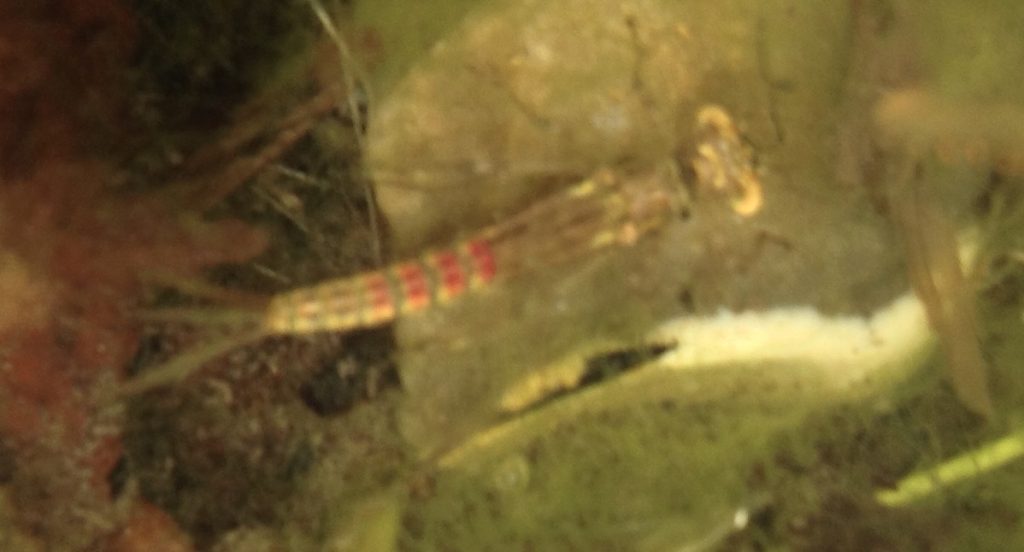 You can see the three caudal gills at the rear of the abdomen. Also there are midge larvae, water lice, and pond snails. And other things in there which I will keep you posted on.
On the bird nesting front the usual Blue Tits have fledged last month,a wren has built a nest but not moved in. A Robin keeps stalking me when gardening to get worms for young. Two Wood Pigeons' nests, one at front and one at back. Blackbirds' nests two, sadly one of females was killed by a magpie nesting at the back of our house.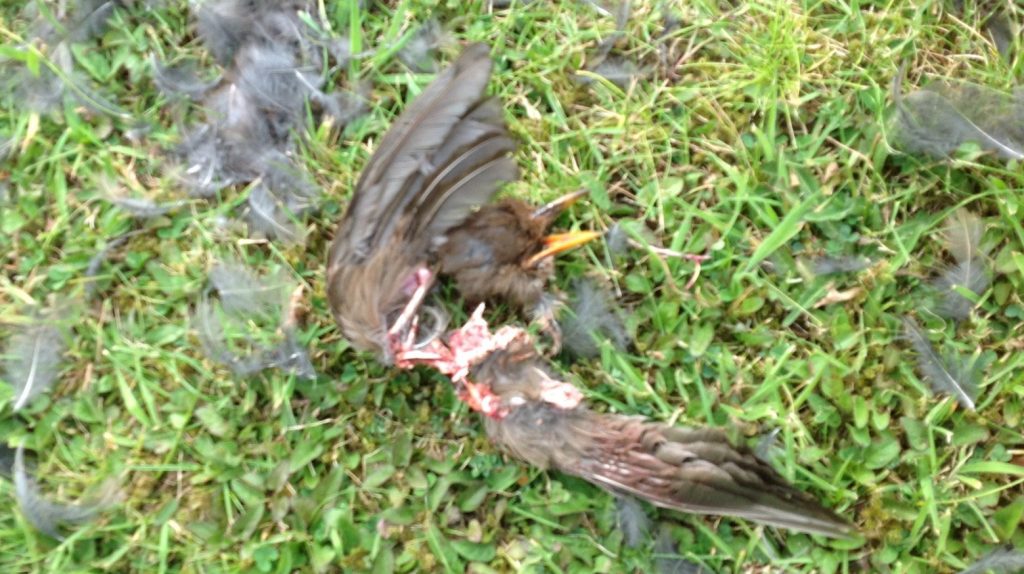 One morning in May, Anne and I witnessed and filmed the Magpie kill and devour the female on our front lawn. The photo was all that was left of it. Although my grandson would say "It's only nature". Keep safe and well, Thanks Andy