A walk around Gosling Moor, an historic wood pasture, with some ancient and veteran trees, mainly looking at the trees themselves and the invertebrates they supported.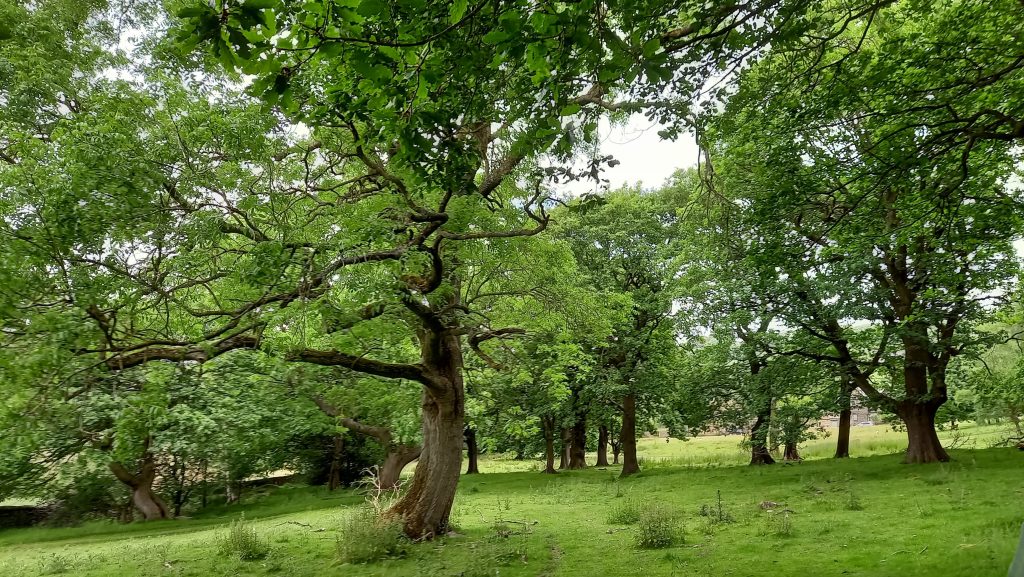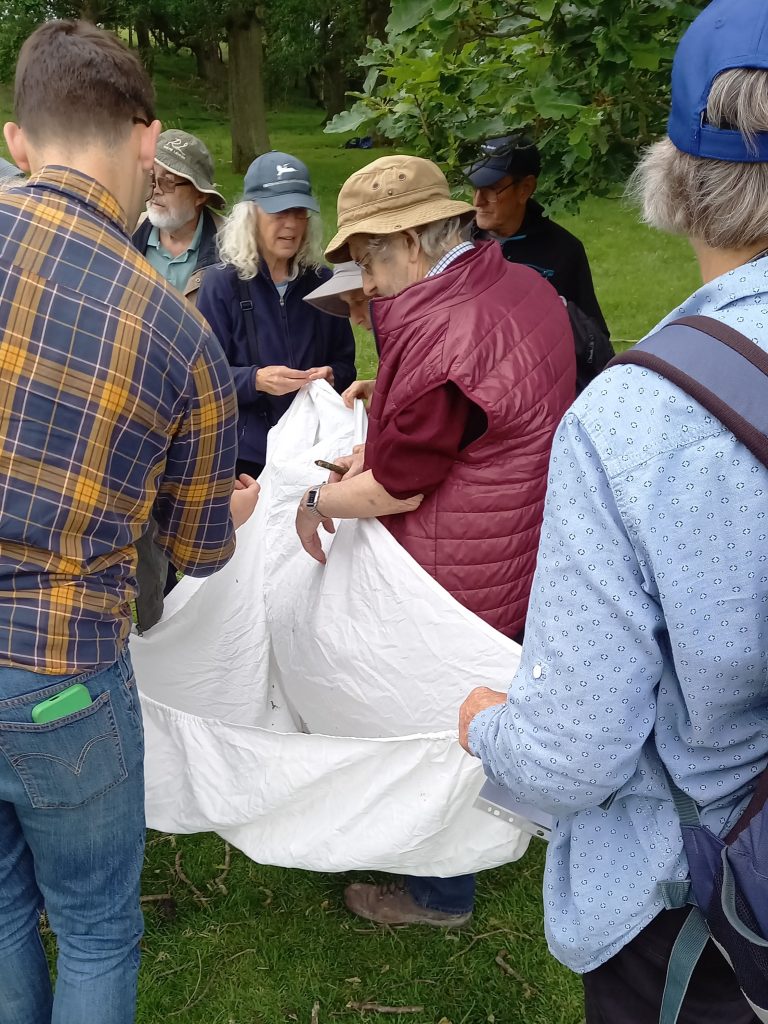 With a person at each corner, we held a sheet under various species of tree and gave a branch a shake.
We counted the species of invertebrates that fell into the sheet.
Oak had most as expected with Rowan not far behind.