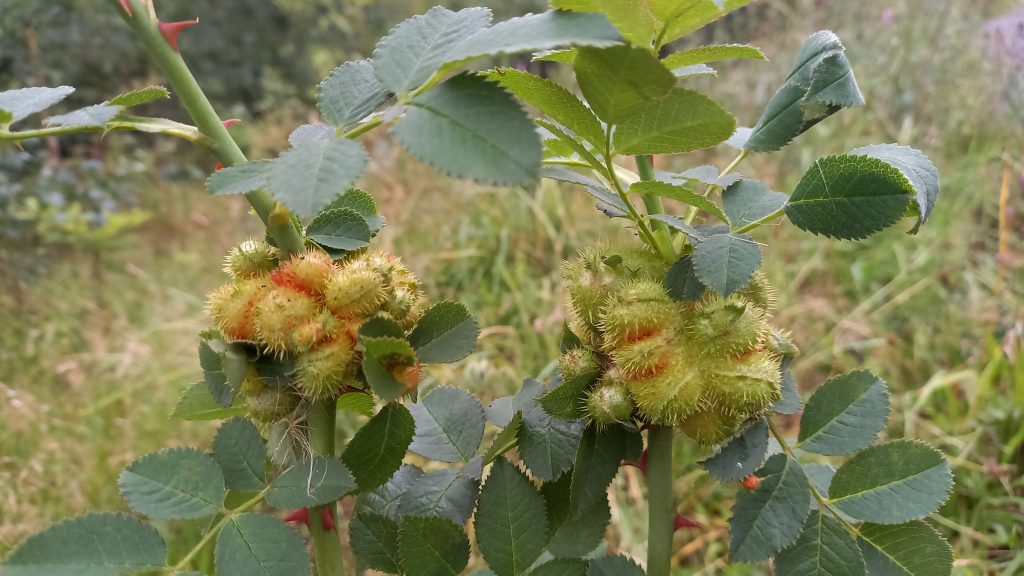 Annefie spotted an unusual gall when Peter, Annefie and Catherine were enjoying a walk on Barnsley Main Colliery Pit Stack in August.

It was on a dog rose bush and, at first glance, looked like Robin's Pincushion (Diplolepis rosae). On closer inspection it is a related gall, being caused by a different member of the same family of gall wasps, Diplolepis mayri.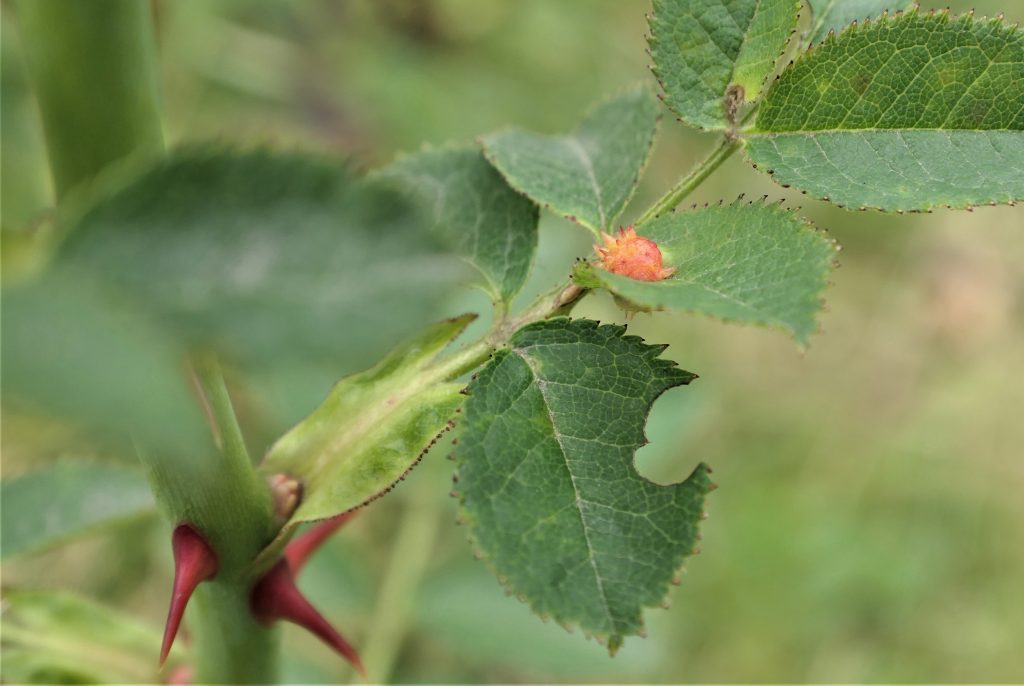 The gall first appears as a small red pimple, growing into green and/or red tiny spheres, 2-3mm in diameter, and covered with short sharp spines.

The short spines of the Diplolepis mayri contrast with the longer, branched hairs of the Diplolepis rosea – Robin's Pincushion, distinguishing the two galls. In addition, the small galls of Diplolepis mayri cluster together to form a larger mass, the biggest so far found here being 60mm in diameter.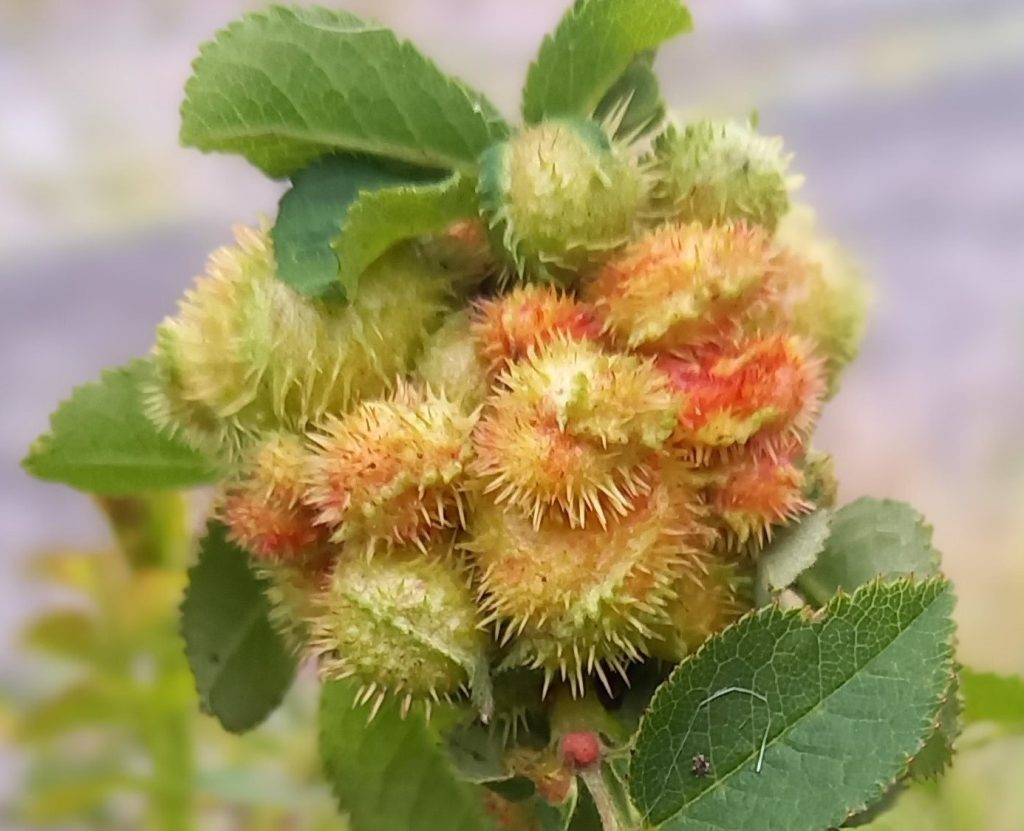 It is usually a species of southern England, and even quite rare there, so it is well out of its usual range. British Plant Gall Society members have provisionally confirmed the sighting – they have taken a sample for hatching which they expect will lead to absolute confirmation.

Catherine and Mark returned to the site and found the gall on several dog rose plants. There appear to be two main areas of galled plants, all confined within an area about 200m long and to a few yards either side of the public footpath.

There are several dried up, brown remains of some galls clearly showing the insect exit holes. These are mainly on the western edge; so the colony must have overwintered and now appears to be spreading slightly east this season.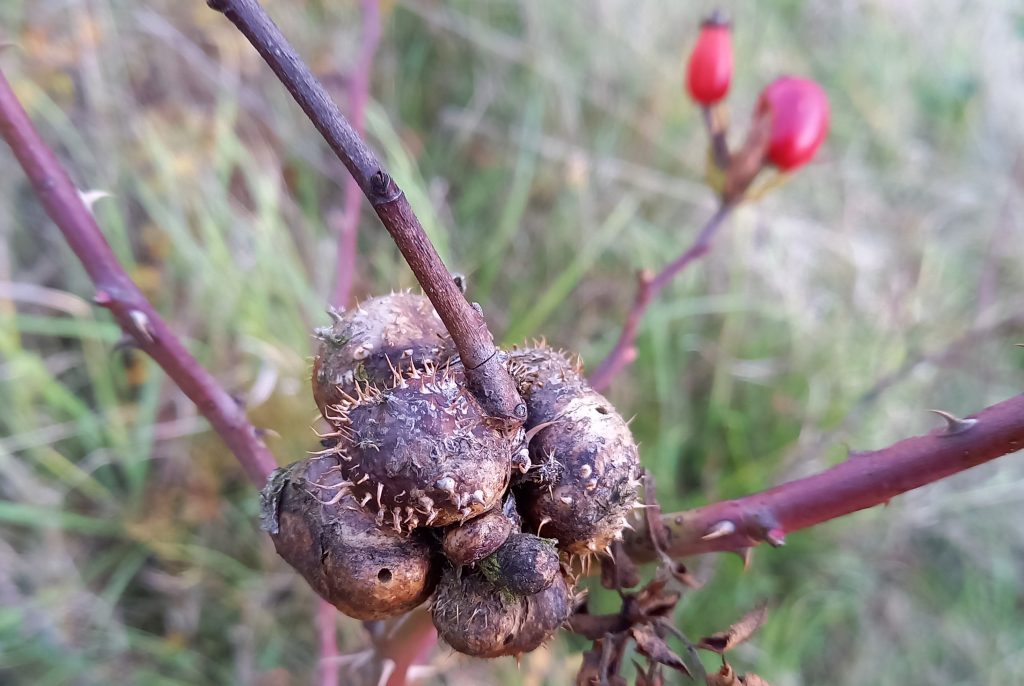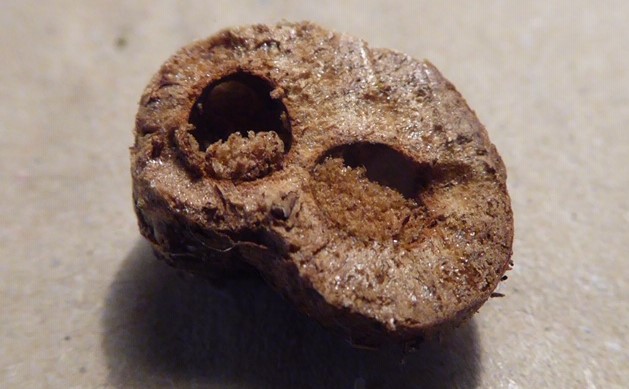 Cutting a section across an old gall shows the vacated larval chambers, very similar to that formed by the gall wasp in Robin's Pincushion, and demonstrating their close affinity.
Notes from Catherine.