For our field visit on Saturday 13 August 2022, twelve of us followed a route from the Royd Moor Hill view point above Thurlstone, down High Bank Lane to a former quarry. Four years ago in August 2018, Alwyn Timms led a Barnsley Nats group on a walk to count Wall Brown butterflies in this area. We decided to repeat the walk, a good way to remember Alwyn.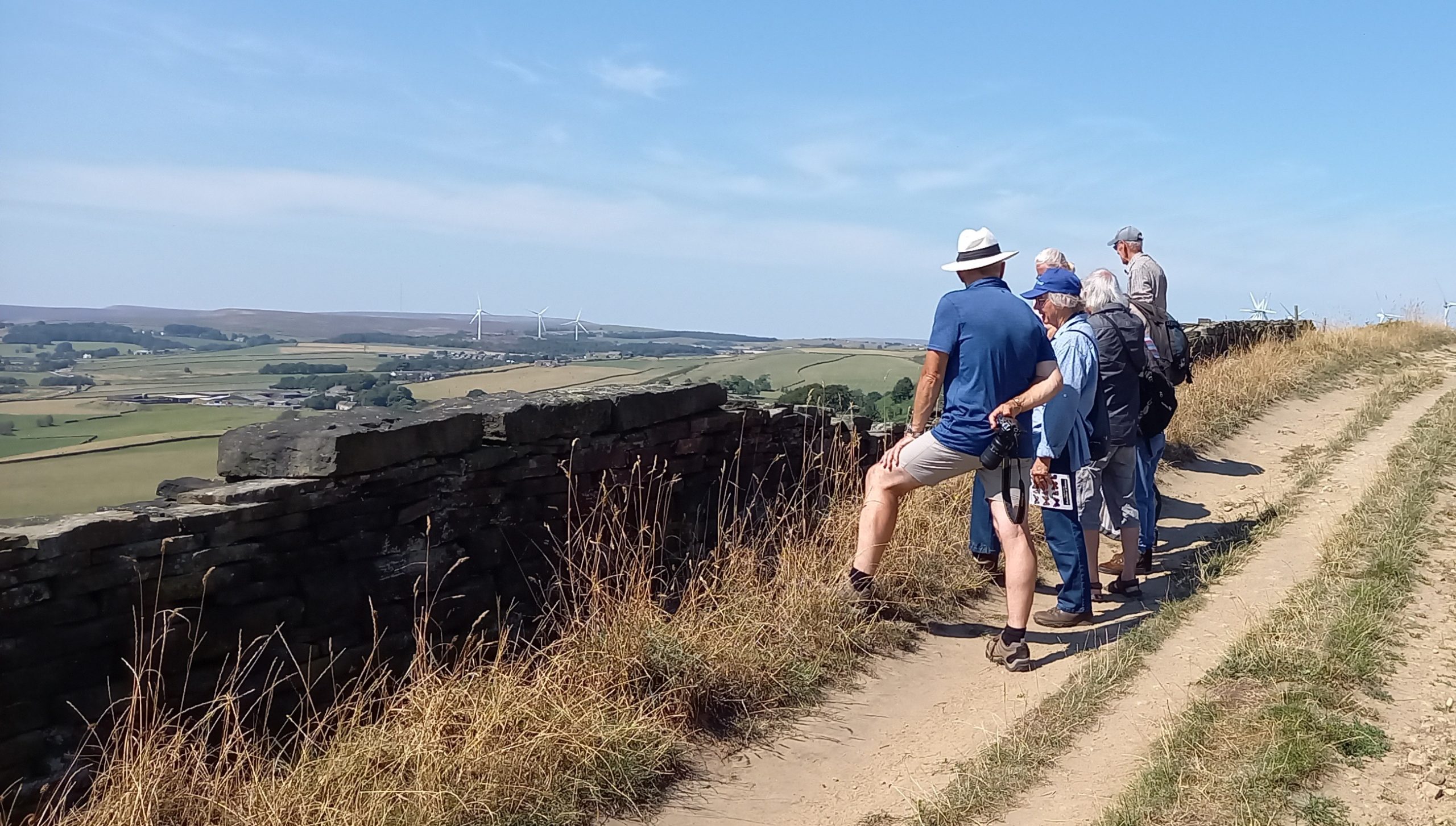 We counted 24 Wall Brown along High Bank Lane, equalling the 2018 number, far more than the recce the previous week.
We also had 8 Small Copper, 4 Red Admiral and 3 Small Tortoiseshell. And single examples of six other butterfly species. There were Gatekeeper in abundance a week ago but only one this time!
Images: Chris Tomson and Peter Roberts