On Saturday morning, 12 March, we visited Carlton Marsh Nature Reserve. A mix of reedbed, fen, scrapes, marsh, meadows and wet woodland makes Carlton Marsh a great place to visit, enjoy some birding, and spot signs of Spring!
Cliff Gorman who has been involved with Carlton Marsh over many years joined us and posted this account on the Barnsley Bird Sightings blog:
The Barnsley Naturalist Society visited this morning providing the following:
4 Buzzards in the air together, 5 singing Chiffchaffs, 1 singing Cetti's warbler, 3 singing Reed Buntings, 1 yaffling Green Woodpecker, 1 Linnet, 1 Greenfinch, a male Grey Wagtail and 6 Common Gulls.
The first flowers of Cowslip were showing in the western Meadow along with Dogs Mercury and White Dead Nettle on the embankment.
4 Smooth Newts and a Froglet from last year were found under an old sleeper and a Lemon Slug was under a rock.
A fresh dead Wood Mouse was another interesting find.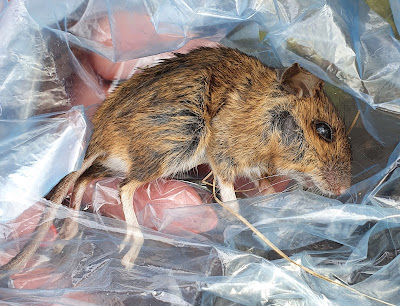 It was really good to see old friends from this group again, I hope you all enjoyed it as much as I did. Thank you for coming and being so enthusiastic.