From Adam. Last week I was out walking around Silkstone Common/ Hood Green.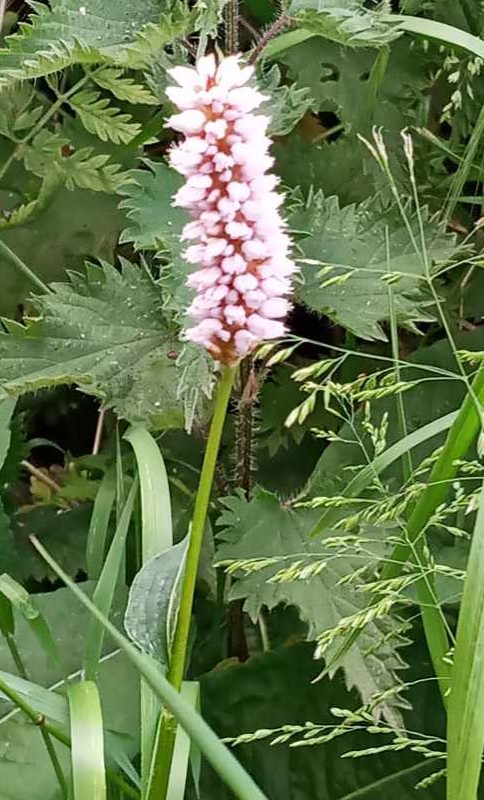 The highlights were spotting a clump of Common Bistort (Bistorta officinalis on the road verge of House Carr Lane, (although I have read that sometimes the more vigorous cultivated version Suberba can escape nearby gardens) and coming across Pignut (Conopodium majus) for the first time this year in the fields below Hood Green
On the topic of insects I have attached a couple of pictures of something that caught my eye in my garden today. After a scan of my insect book it looks to me like Arge pagana – it has an obvious orange abdomen and black stripes on leading edges of wings. I wondered whether anybody in the group had any thoughts?