Yes, what a fabulous and memorable afternoon I had this last Bank Holiday Monday, out in glorious sunshine and warmth, no breeze (about 24 deg.C!). Everything I had hoped for – and more.

There were Green Woodpeckers calling, one seen in flight; Willow Warblers, Whitethroats, Blackcaps, Chaffinches, Blackbirds were all singing; plus Goldfinch, Magpie and Carrion Crow. I stood enthralled with at least 36 House Martins swooping and descending together to collect mud (see separate post)

And of course I went for the butterflies, especially Small Blue butterflies. There were 66 Small Blues in total, a very pleasing and encouraging count.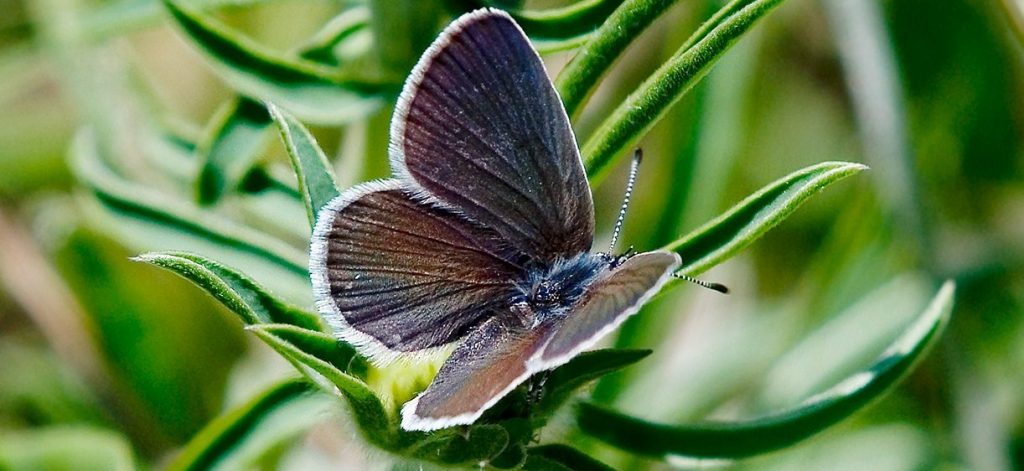 For more on the small blues see separate post.
There were 52 Small Heath – they seemed to be everywhere, 19 Common Blue, including no less than three mating pairs – a busy day for the Common Blues, eh! And then three Green-veined White, three Cinnabar moths, eight Small White, a Meadow Brown and a possible Marbled White. However missing from the day – I did not see any Brown Argus or Small Copper, which could have been expected.
Later, I witnessed a freshly-hatched female Small Blue taking up much needed mineral salts from the wetted track and simultaneously (only a metre away) a Dingy Skipper doing the same. 
I came home very weary but in high spirits from such a special day! Alwyn