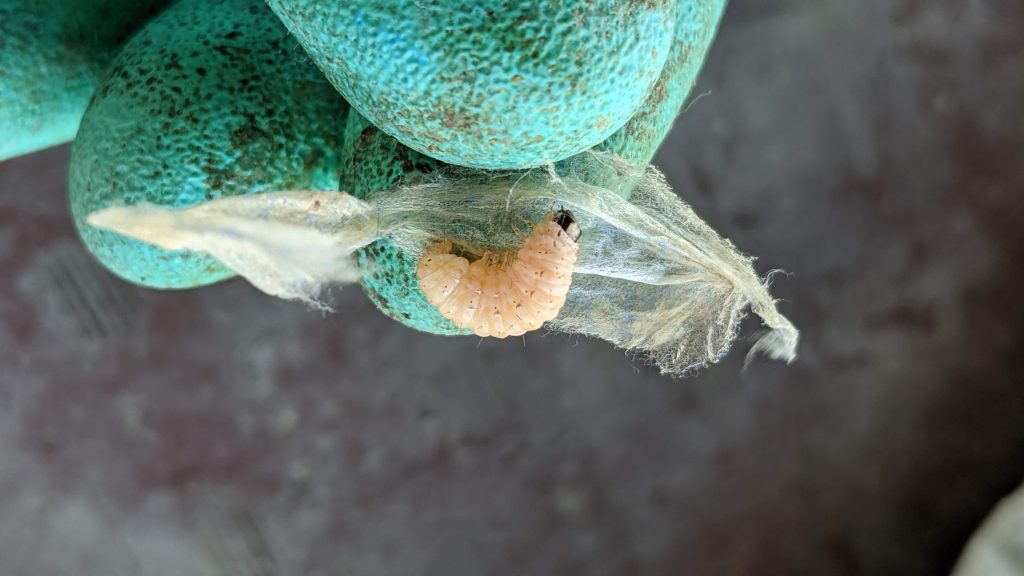 Is anyone able to identify the larvae in these photos? We wonder if they are greater wax moths but they seem to have a black head and our understanding is that greater wax moths have a brown head.
This example was found attached to the outside of a polystyrene hive between the roof and the hive strap (holding the lid down).

There was a slight grove under the silk case which appeared to be where the larvae had chewed the polystyrene!

Thanks, Barnsley Beekeepers Association.