Walks slightly further out now and possibly with a friend, good news!

From Doug. Hello All. I hope that everybody is keeping safe and well, much better than our weather at the moment.

The weather has put a stop to my mothing this week, so Jill and myself have been watching the birds on our feeders in the back yard. We have had an increase in visits mainly from juvenile Blue and Great Tits, Starlings, Goldfinch and Nuthatch.

The glowworm count is now up to 6.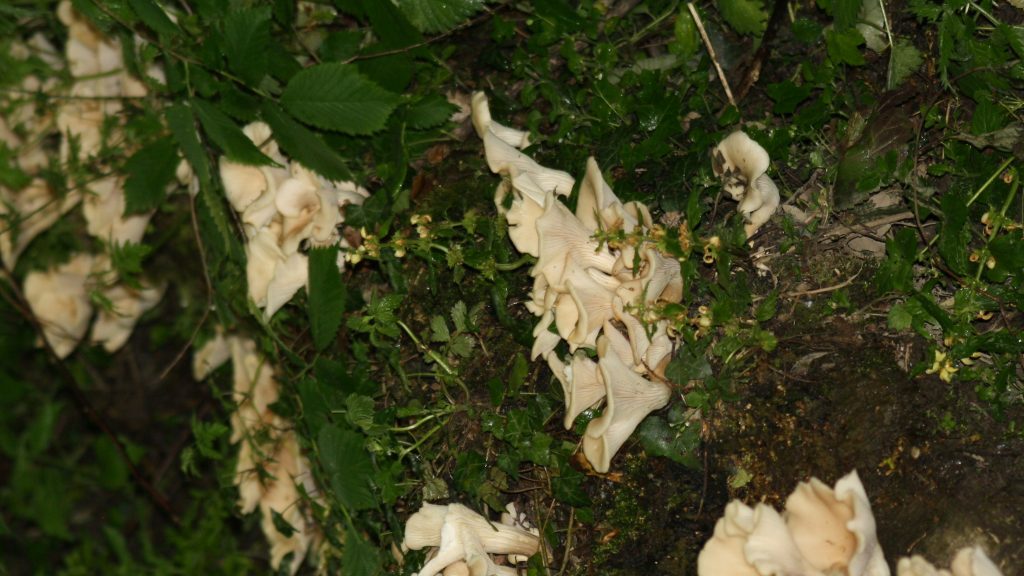 On one of my walks in Knabbs Wood I spotted on a fallen log, probably oak, a fungus which I think is Pleurotus cornupiae ( Branching Oyster Mushroom). Cheers, Doug and Jill.
More from others in comments.