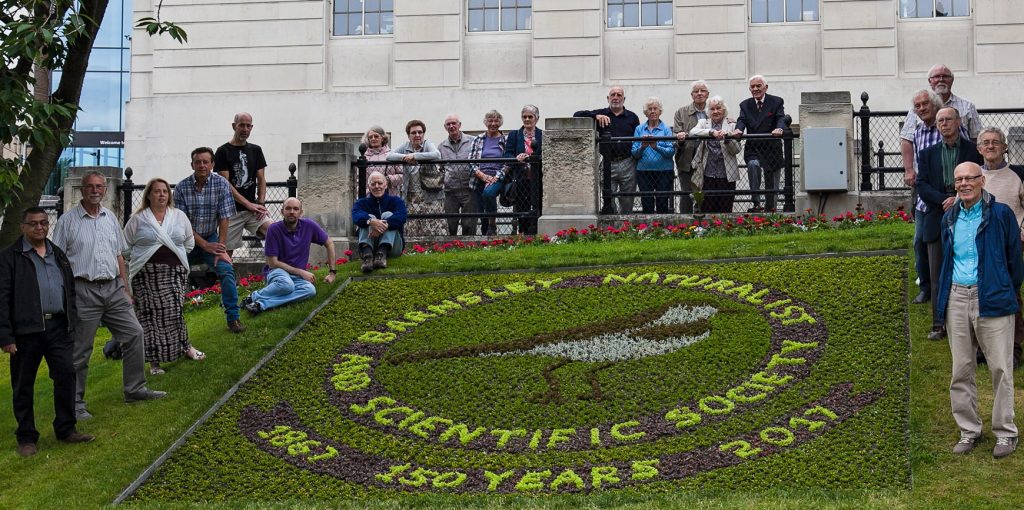 Barnsley Nats brings together people with an interest in the natural world in and around Barnsley. We like to learn about wildlife and all aspects of nature and to share knowledge and information. There is also a social dimension to our activities.
We have a programme of talks and field visits throughout the year.

Indoor meetings are held at Barnsley Town Hall on alternate Wednesdays from October to April. The meetings begin at 7 pm and end about 8.50 pm.

They consist of illustrated talks by informed speakers and occasional practical evenings on themes of interest to members. Enter by the side door facing Shambles Street

We also hold field trips throughout the year. These are held on Saturday mornings and take the form of short-distance informal walks at local venues of natural history interest.

There are additional outdoor meetings in the months of April, May, June and July which are held on Wednesday evenings from 7pm to around 9pm.

Time is taken to identify and make lists of the species encountered for members' personal interest, for the Society's records and for the Barnsley Biological Record Centre.

You can contact us via this website or by email: barnsleynats@gmail.com
We will put more on this our revamped website soon